Cachè Royale, 
A band considered to be the Best Antillean band in Holland. 
DRIVEN BY LOVE … Music that's considered to be Unique and of a very high standard… Liked by many… Played by fans… Danced by all… 
Cache Once again: TA ZONA DEN BO OREA!!
Irgwin Placido Sluis a.k.a Ir-sais was born on September 29 in Bonaire (former Netherlands Antilles). Irsais was raised in Tera Cora (Bonaire). His dad died when Irsais was 1 year old so he was brought up by his mother. Irsais was involved in music since the age of 7. When Irsais turned 11 he started to drum on a self made tin can. Irsais is a natural musician; he can play all types of music without going to a music school. At the age of 13 Irsais started windsurfing but stopped after 2 years when he realized that music is his true passion.

Irsais was part of some popular band in Bonaire. In 2003 Irsais joined Ice Band. After that Irsais was part of Happy Band (2004-2007). During this time Irsais started his own group, 'Insoportabel' with his best friend Remyman. Together they brought out 2 cd's.

Irsais moved in 2008 to the Netherlands. During this time he started working on some musical projects with W.S.R Label Mostaman. A big step in his career was when he started his own producer studio at his home. This is when he started his solo career. In March 2010 he launched his first single 'Schatje zeg maar' (Baby Just Tell Me), which was immediately a success. This was a beginning of a new chapter. Irsais started mixing zouk with pop music; ' NUWA, Sonja Kumi Awe Nochi, Awo Mi Mes A Mire,Mi Studio, No Worry (Ft Bolle Bof) and 'The Love Song' (ft. Unik0) are just a few examples.
RompeCabeza werd in 1993 opgericht op Curacao door Johnny Mercera.
Deze band biedt zijn publiek een diversiteit aan super dansbare LA Latijns-Amerikaanse Salsa, Merengue, Bachatta, Zouk, Kizomba, Antilliaanse ritmes en nog meer.
De muzikanten zijn afkomstig van het zonnige eiland Curaçao en de Dominicaanse republiek waar de Salsa, Bachata en Merengue niet uit het dagelijkse leven is weg te denken. RompeCabeza show band is de nummer 2 latin show band van Nederland die de wensen van het danspubliek goed verstaat.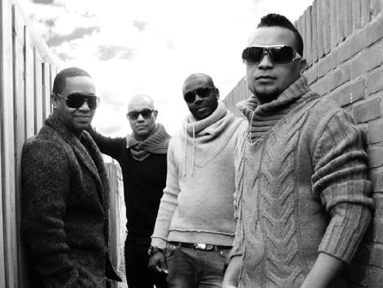 Voor informatie over evenementen of boeking van artiesten neem contact met ons op.
Vul onderstaand formulier in en wij nemen zo spoedig mogelijk contact op.